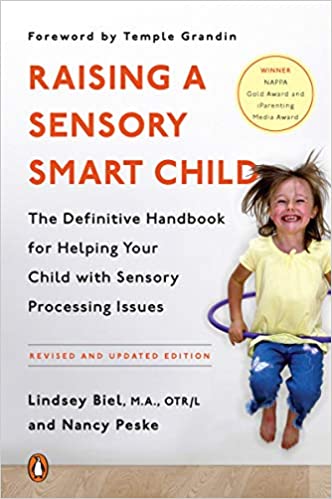 Raising a Sensory Smart Child: The Definitive Handbook for Helping Your Child with Sensory Processing Issues
A fully revised edition of the most comprehensive guide to sensory processing challenges
"At last, here are the insights and answers parents have been searching for." – Dr. Temple Grandin
For children with sensory difficulties – those who struggle process everyday sensations and exhibit unusual behaviors such as avoiding or seeking out touch, movement, sounds, and sights – this groundbreaking book is an invaluable resource. Sensory processing challenges affect all kinds of kind – from those with developmental delays, learning and attenion issues, or autism spectrum disorder to those without any other issues. Now in its third edition, Raising a Sensory Smart Child is even more comprehensive and helpful than ever.
In this book, you'll learn:
* How the 8 senses (yes, 8!) are supposed to work together and what happens when they don't
* Practical solutions for daily challenges-from brushing teeth to getting dressed to handling holiday gatherings
* Strategies for managing sensitivities to noise, smell textures, and more
* "Sensory diet" activities that help meet sensory needs, with new ideas for kids, teens, adults, and families
* Parenting tips for handling discipline, transitions, and behavioral issues
* How to practically and emotionally support children and teens with autism and sensory issues
* Ways to advocate for your child at school and make schools more "sensory smart"
* How to help your child with sensory issues use technology effectively and responsibly
* Ways to empower your child and teen in the world
* Where to get the best professional help and complementary therapies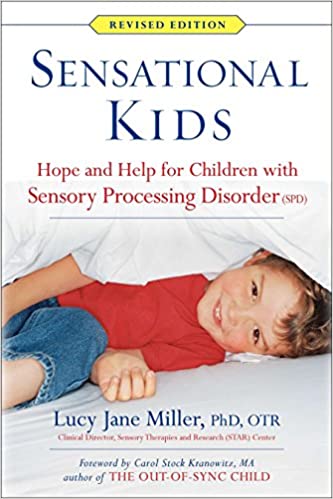 Sensational Kids: Hope and Help for Children with Sensory Processing Disorder
Revised and updated—the authoritative bestseller that presents the latest research on Sensory Processing Disorder.

Sensory Processing Disorder is an increasingly common diagnosis, with a wide range of symptoms that can be difficult for parents and pediatricians to identify. In Sensational Kids, internationally renowned expert Dr. Miller shares her more than forty years of experience and research findings on SPD. Now in its fourteenth printing, with more than 50,000 copies sold in all formats, it is an authoritative and practical guide to understanding and treating this little-understood condition.

Newly updated, this revised edition will include the latest research on SPD's relationship to autism, as well as new treatment options and coping strategies for parents, teachers, and others who care for kids with SPD. Other topics include:

The signs and symptoms of SPD

Its four major subtypes

How the disorder is diagnosed and treated sensory strategies to help SPD kids develop, learn and succeed, in school and in life.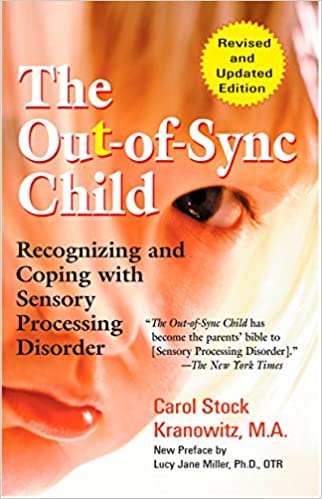 The Out-of-Sync Child: Recognizing and Coping with Sensory Processing Disorder
The groundbreaking book that explains Sensory Processing Disorder (SPD)–and presents a drug-free approach that offers hope for parents–now revised and updated.

Does your child exhibit…

Over-responsivity–or under-responsivity–to touch or movement? A child with SPD may be a "sensory avoider," withdrawing from touch, refusing to wear certain clothing, avoiding active games–or he may be a "sensory disregarder," needing a jump start to get moving.

Over-responsivity–or under-responsivity–to sounds, sights taste, or smell? She may cover her ears or eyes, be a picky eater, or seem oblivious to sensory cues.

Cravings for sensation? The "sensory craver" never gets enough of certain sensations, e.g., messy play, spicy food, noisy action, and perpetual movement.

Poor sensory discrimination? She may not sense the difference between objects or experiences–unaware of what she's holding unless she looks, and unable to sense when she's falling or how to catch herself.

Unusually high or low activity level? The child may be constantly on the go–wearing out everyone around him–or move slowly and tire easily, showing little interest in the world.

Problems with posture or motor coordination? He may slouch, move awkwardly, seem careless or accident-prone.

These are often the first clues to Sensory Processing Disorder–a common but frequently misdiagnosed problem in which the central nervous system misinterprets messages from the senses. The Out-of-Sync Child offers comprehensive, clear information for parents and professionals–and a drug-free treatment approach for children.

This revised edition includes new sections on vision and hearing, picky eaters, and coexisting disorders such as autism and ADHD, among other topics.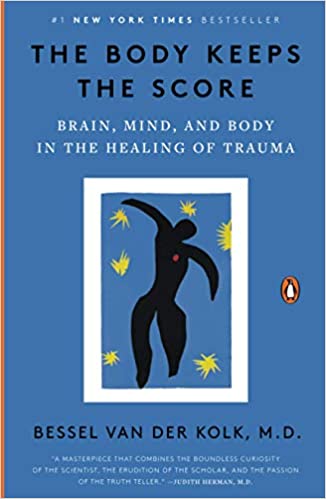 The Body Keeps the Score: Brain, Mind, and Body in the Healing of Trauma
A pioneering researcher transforms our understanding of trauma and offers a bold new paradigm for healing in this New York Times bestseller
 
Trauma is a fact of life. Veterans and their families deal with the painful aftermath of combat; one in five Americans has been molested; one in four grew up with alcoholics; one in three couples have engaged in physical violence. Dr. Bessel van der Kolk, one of the world's foremost experts on trauma, has spent over three decades working with survivors. In The Body Keeps the Score, he uses recent scientific advances to show how trauma literally reshapes both body and brain, compromising sufferers' capacities for pleasure, engagement, self-control, and trust. He explores innovative treatments—from neurofeedback and meditation to sports, drama, and yoga—that offer new paths to recovery by activating the brain's natural neuroplasticity. Based on Dr. van der Kolk's own research and that of other leading specialists, The Body Keeps the Score exposes the tremendous power of our relationships both to hurt and to heal—and offers new hope for reclaiming lives.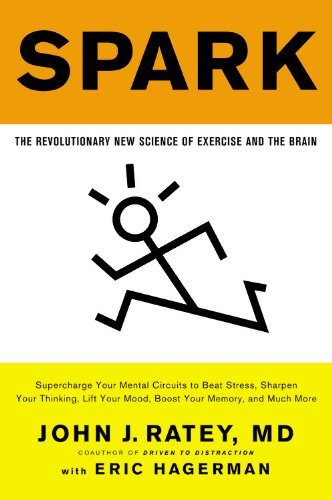 Spark: The Revolutionary New Science of Exercise and the Brain
A groundbreaking and fascinating investigation into the transformative effects of exercise on the brain, from the bestselling author and renowned psychiatrist John J. Ratey, MD.
Did you know you can beat stress, lift your mood, fight memory loss, sharpen your intellect, and function better than ever simply by elevating your heart rate and breaking a sweat? The evidence is incontrovertible: Aerobic exercise physically remodels our brains for peak performance.
In Spark, John J. Ratey, M.D., embarks upon a fascinating and entertaining journey through the mind-body connection, presenting startling research to prove that exercise is truly our best defense against everything from depression to ADD to addiction to aggression to menopause to Alzheimer's.
Filled with amazing case studies (such as the revolutionary fitness program in Naperville, Illinois, which has put this school district of 19,000 kids first in the world of science test scores), Spark is the first book to explore comprehensively the connection between exercise and the brain. It will change forever the way you think about your morning run — or, for that matter, simply the way you think.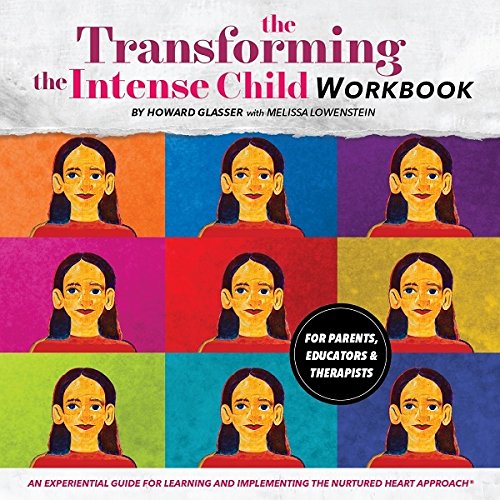 Transforming the Intense Child Workbook
This book by best-selling author and child psychotherapist Howard Glasser is about a time-tested, highly effective approach for successful parenting. This approach, also highly effective for educators and therapists, has an evidence base that is building fast. It is being successfully employed in thousands of homes, classrooms, therapy and coaching practices, and a growing number of schools and treatment programs across the U.S. and overseas.
In this workbook – the most comprehensive, up-to-date resource on the Nurtured Heart Approach – parents, educators, and therapists will learn how to:
– Transform children's challenging behaviors to success through a simple, powerful and time-efficient approach
– Build positive relationships with children while establishing healthy boundaries and a new ease in consistently enforcing rules
– Support children who aren't challenging in embodying their full greatness and enhancing their self-esteem
– Transform their own attitudes and self-talk in ways that enhance gratitude, mindfulness, and well-being.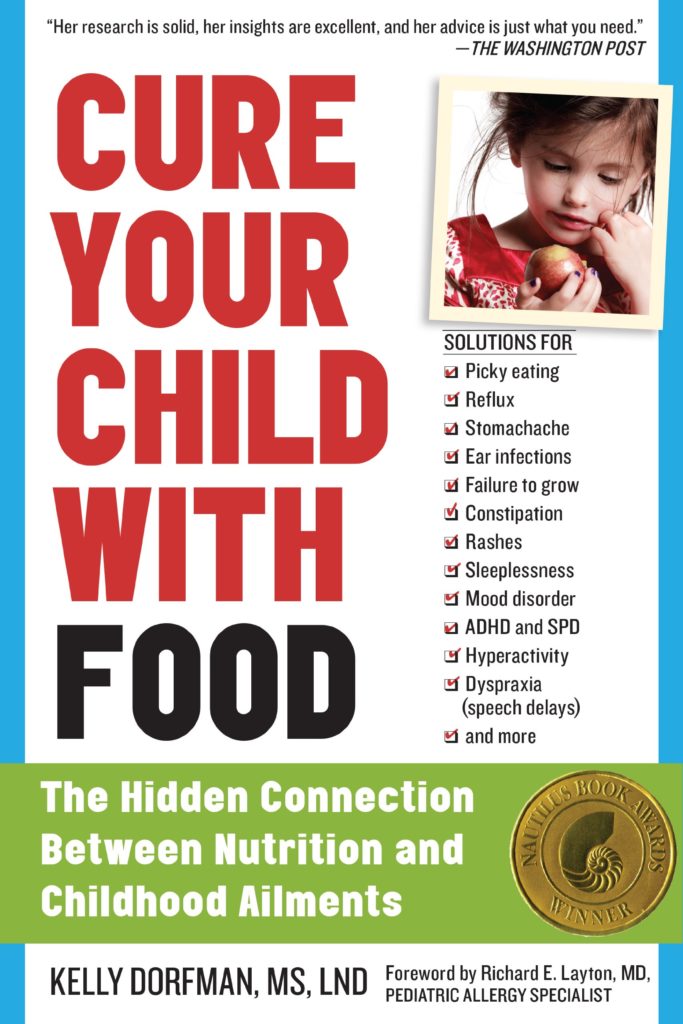 Cure Your Child with Food: The Hidden Connection Between Nutrition and Childhood Ailments
Grounded in cutting-edge science, Cure Your Child with Food reveals the hidden connections between nutrition and chronic childhood ailments, and gives parents the simple, straightforward solutions they need to help their children thrive.

Discover how zinc deficiency can cause picky eating and affect growth. The panoply of problems caused by dairy and gluten. How to cure sleep disorders with melatonin, hyperactivity with magnesium, anxiety with fish oil.

Kelly Dorfman, a nutritionist whose typical patient arrives at her practice after seeing three or more specialists, gives parents the tools to become nutrition detectives themselves. She shows how to recalibrate children's diets through the easy E.A.T. program, and how to get kids off drugs—antibiotics, laxatives, Prozac, Ritalin—and back to a state of natural well-being.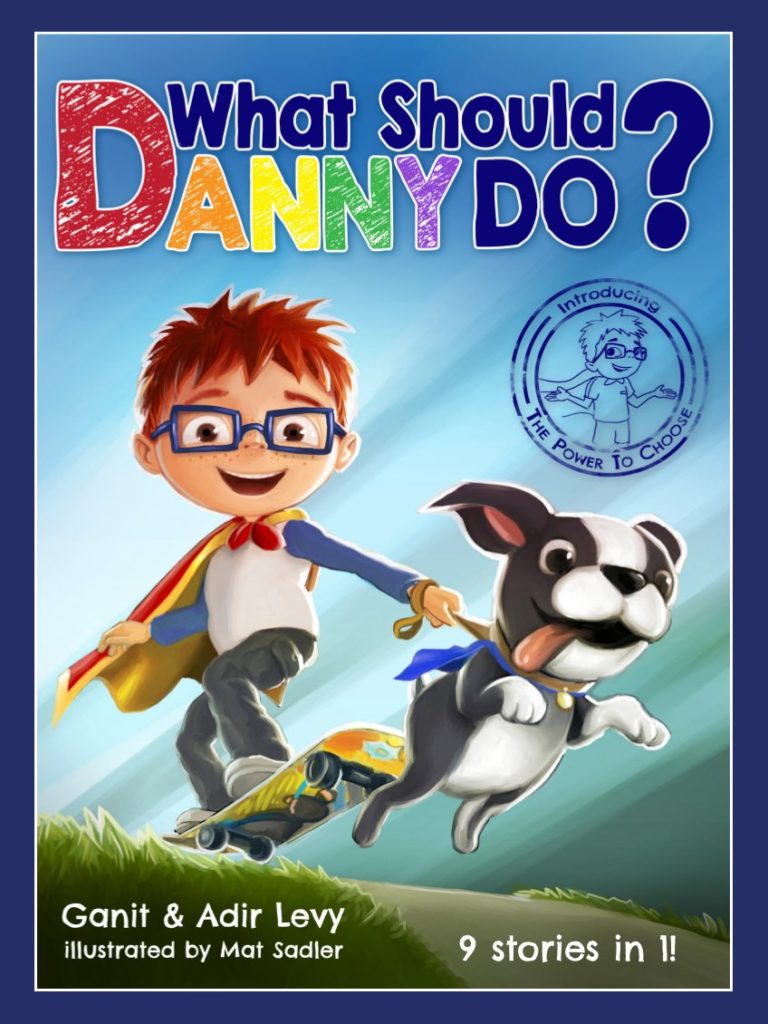 What Should Danny Do? (The Power to Choose Series)
FUN. INTERACTIVE. EMPOWERING. THE BOOK THEY'LL LOVE TO READ AGAIN AND AGAIN!

With 9 Stories in 1, the fun never ends! What Should Danny Do? is an innovative, interactive book that empowers kids with the understanding that their choices will shape their days, and ultimately their lives into what they will be. Written in a "Choose Your Own Story" style, the book follows Danny, a Superhero-in-Training, through his day as he encounters choices that kids face on a daily basis. As your children navigate through the different story lines, they will begin to realize that their choices for Danny shaped his day into what it became. And in turn, their choices for themselves will shape their days, and ultimately their lives, into what they will be.

Boys and girls both love and relate to Danny, while enjoying the interactive nature of the book–they never know what will come next! Parents and Teachers love the social-emotional skills the book teaches through empowering kids to make positive choices while demonstrating the natural consequences to negative choices. A "must-have" on every bookshelf.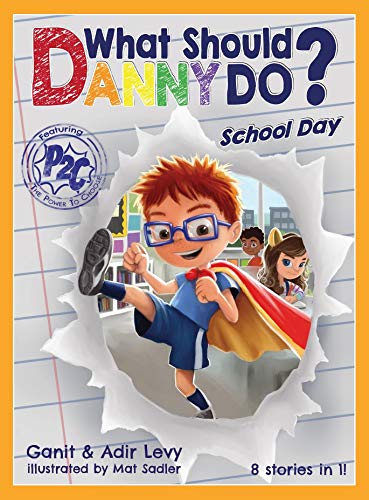 What Should Danny Do? School Day
FUN. INTERACTIVE. EMPOWERING.

"The absolute best gift available for any 4-9 year old." – Maya Shanun, Pediatrician & Mother of 5

8 stories in 1! Danny is back in an all new adventure! In this follow up to the #1 Amazon Best Seller, What Should Danny Do?, your children will get to decide how Danny's day at school will end! Children love being able to make all the choices for this Superhero-in-Training and control the outcome of the book, while parents and teachers love the lessons the book teaches! Try to reach all 8 endings in this "Choose Your Own Story" adventure!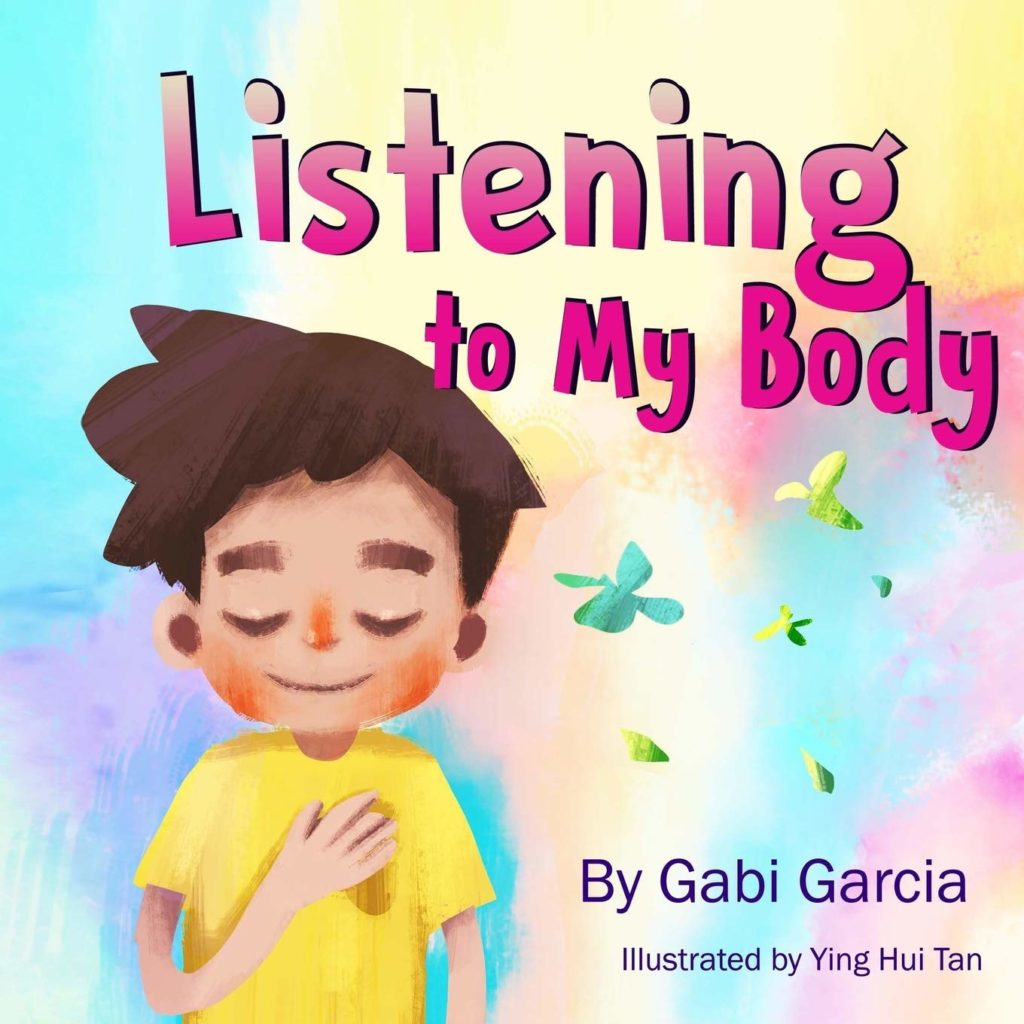 Children learn what they practice!
This engaging and interactive book guides children through the practice of naming their feelings and the physical sensations that accompany them.
From wiggly and squirmy to rested and still, Listening to My Body helps children develop a sensations vocabulary so that they can express what they are experiencing.
Easy, kid-friendly mindfulness activities are woven throughout to reinforce the teachings.
Big emotions can be overwhelming! Help your child build on their capacity to engage more mindfully, self-regulate, and develop emotional resilience.
Listening to My Body is a wonderful tool for parents, counselors and teachers! 
BECOMING is better than BEING.
I have Bubble Gum Brain. I like to chew on my thoughts, flex, bend and stretch my brain, and expand the way I think! I make great mistakes that help me learn.
I have Brick Brain. With me, things are the way they are…and they're probably not going to change much. I am the way I am…and that's just how it is.
Meet Bubble Gum Brain and Brick Brain: two kids with two VERY different mindsets. Bubble Gum Brain likes to have fun adventures, learn new things, and doesn't worry about making great mistakes. Brick Brain is convinced that things are just fine the way they are and there's not much he can do to change them, so why try?
When Bubble Gum Brain shows Brick Brain how to peel off his wrapper, Brick Brain begins to realize just how much more fun school…and life… can be!
This creative story teaches children (and adults) the valuable lesson that becoming is better than being, which can open the door to a whole new world of possibilities!
Ready, Get Mindset…GROW!!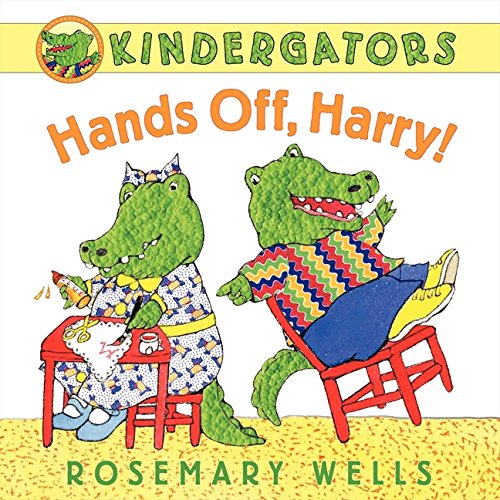 Kindergators: Hands Off, Harry!
"Wells' details of the kindergarten classroom are spot-on, and, as always, her illustrations, rendered here in textured mixed-material collages, perfectly capture young children's body language and emotions." — Booklist
Beloved picture book author-illustrator Rosemary Wells brings her signature humor and trademark knack for understanding young readers to issues of personal space in the first book in the Kindergator series. Perfect for classroom use or for reading and sharing at home.
"Guess what happened at school today!"
Kindergators work and play happily in Miss Harmony's class. But Harry isn't being a good classmate! He's disrupting Friendly Circle, causing accidents, and upsetting the class. Can the Kindergators find a way to help Harry learn to respect personal space?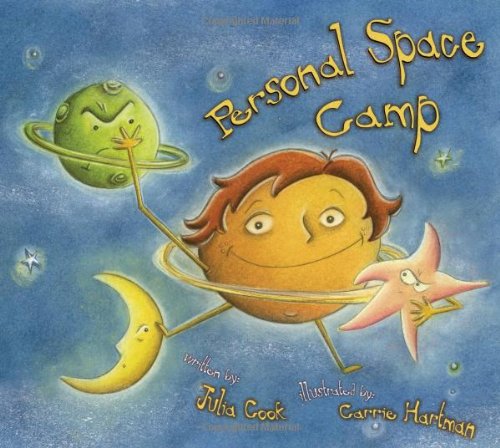 Teaching children the concepts of personal space
Louis is back! And this time, he's learning all about personal space. When Louis, the world's self-proclaimed space expert, is invited to Personal Space Camp by the school principal, he soon learns that personal space really isn't about lunar landings, Saturn's rings, or space ice cream.
Written with style, wit, and rhythm, Personal Space Camp addresses the complex issue of respect for another person's physical boundaries. Told from Louis' perspective, this story is a must have resource for parents, teachers, and counselors who want to communicate the idea of personal space in a manner that connects with kids.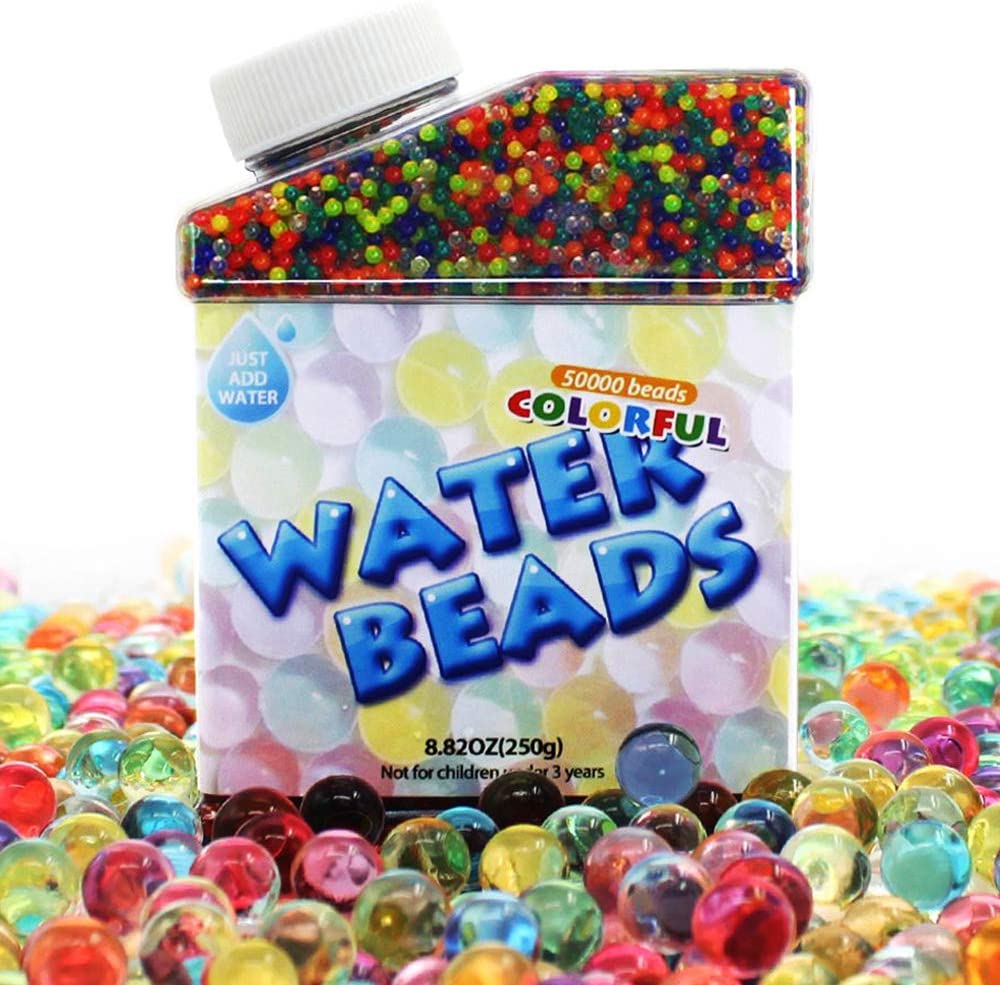 Endless Profusion of Fun – Bright Colorful Jelly beads expand to

9-12mm(0.33") and soft to grab. For foot spa, plant vase fillers, jelly beads pool game, shooting games and home decoration, anniversaries, weddings, etc.

Educational Magic Toys – Crystal clear & cool Icy tactility after absorbing water. Can be kids sensory play, color recognition, motor skills, counting skills, imagination creating and so on.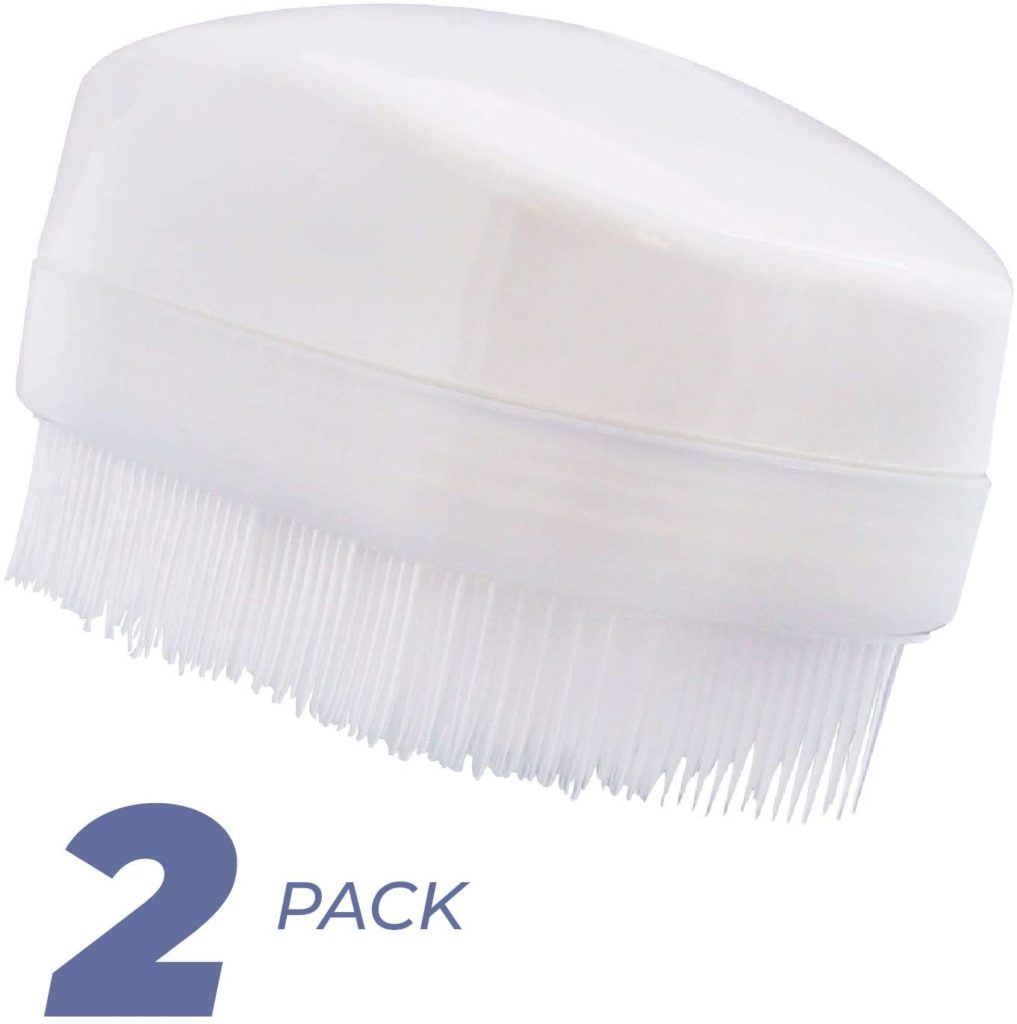 THERAPRESSURE SENSORY BRUSH – this Therapressure brush is designed to deliver a deep pressure massage to help improve sensory defensiveness. Includes 2 brushes

AN ESSENTIAL TOOL – use as part of the Wilbarger Brushing Protocol (Brushing Therapy) to help improve attention span, focus and ability to transition between activities

HOW TO USE – best when used with the guidance of a trained occupational therapist. Run the soft, dense bristles over the skin with moderate pressure for a calming sensory experience.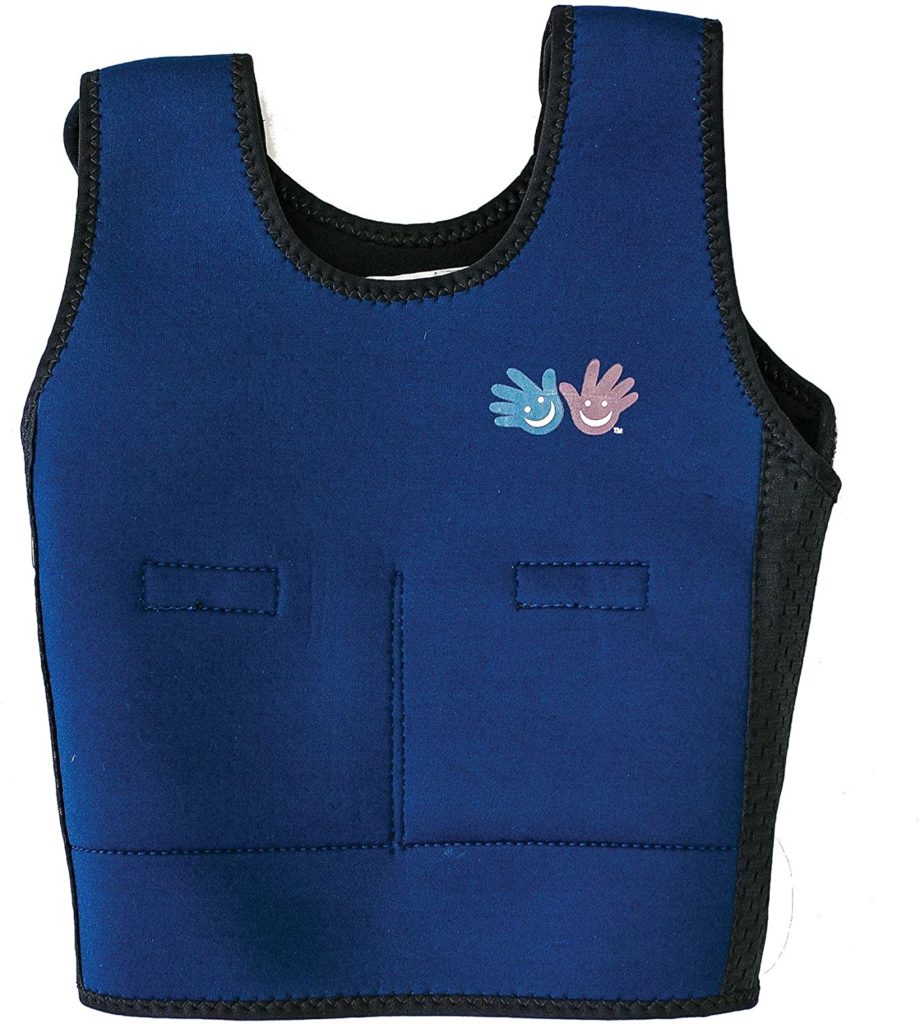 Fun and Function - Blue Weighted Compression Vest for Kids
ORIGINAL WEIGHTED COMPRESSION VEST. Fun & Function's first and best selling product, the Weighted Compression Vest, was specifically designed for children and adults who struggle with lack of attentiveness, anxiety, or other sensory challenges.

THERAPEUTIC BENEFIT. Supports kids and adults with ADHD, sensory integration disorder or autism. The steady proprioceptive input and compression around the trunk are especially soothing and comforting.

LIKE A HUG. The vest's mesh sides were designed for breathability and comfort. With stretchy neoprene for a snug, cozy fit, kids even ask to wear it!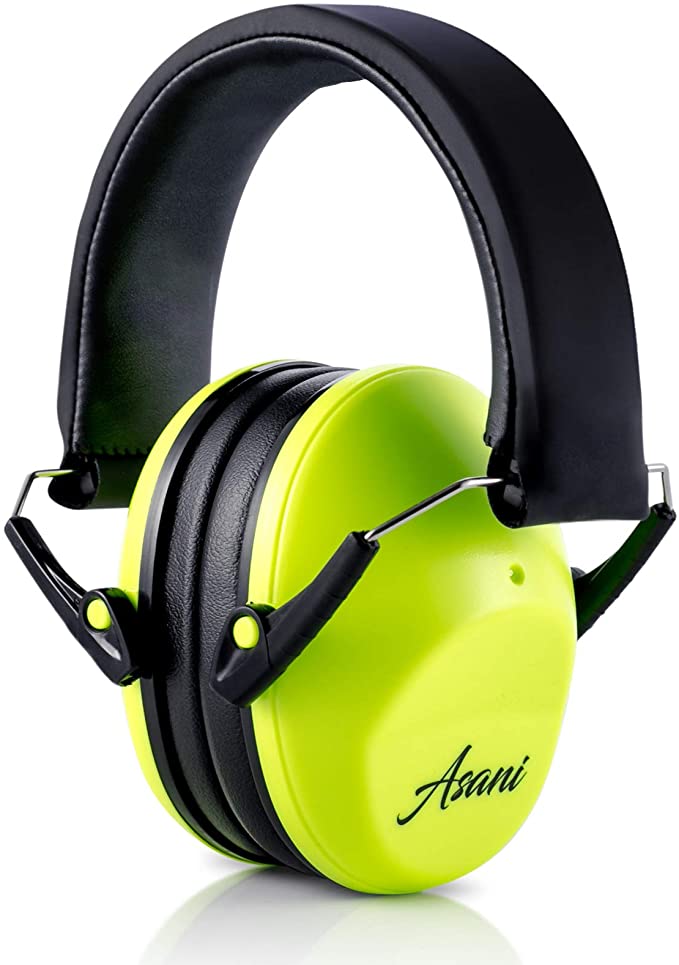 Kids' Noise Cancelling Ear Muffs
LEGIT HEARING PROTECTION: Our noise blocking earmuffs for kids are ANSI S3.19 certified to offer an NRR of 25db. With form-fitting ear cups that form a solid seal and a noise dampening sponge, they're a great choice for minimizing the racket while at ball games, car races, theme parks, and more.

BETTER FIT; BETTER RESULTS: Great kids' ear protection headphones are all about fit; an adjustable headband & rotatable/retractable ear cups on our safety earmuff ensure just this. This means a snug fit for children 3-12 years old and superior protection from ear-damaging decibel levels.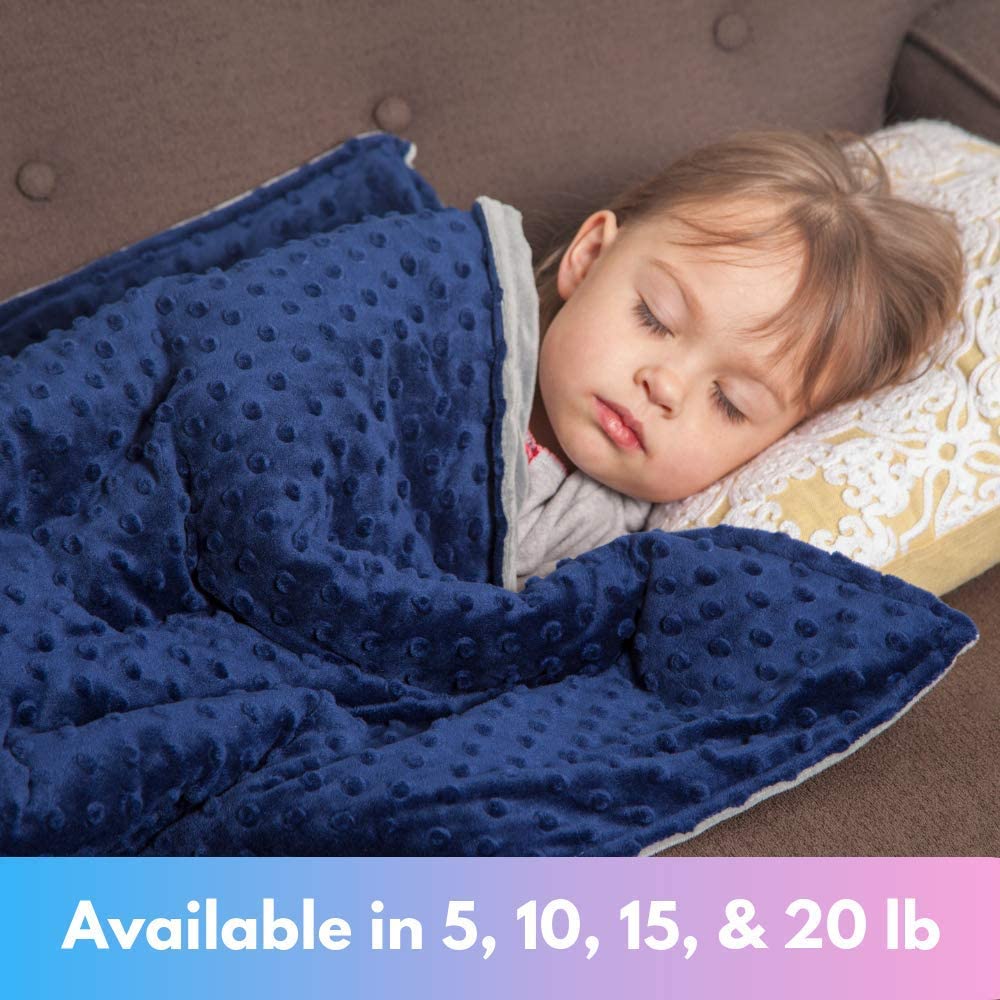 Roore 5 lb Weighted Blanket for Kids
💤This weighted blanket is engineered to be 8% to 12% of your body weight. The 5 lb 36"x48" blanket is perfect for children between 40 to 60 lb.

😴Get even more value for your buck as this blanket comes with both the inner blanket and a outer dotted minkey duvet cover with a concealed zipper that can be fastened with corner ties to prevent any slipping.

🛌With the two part construction, you dollars will go further as there is no need to wash the entire blanket. By simply removing the cover and washing the duvet cover, your blanket will be less prone to deterioration from rigorous washing cycles.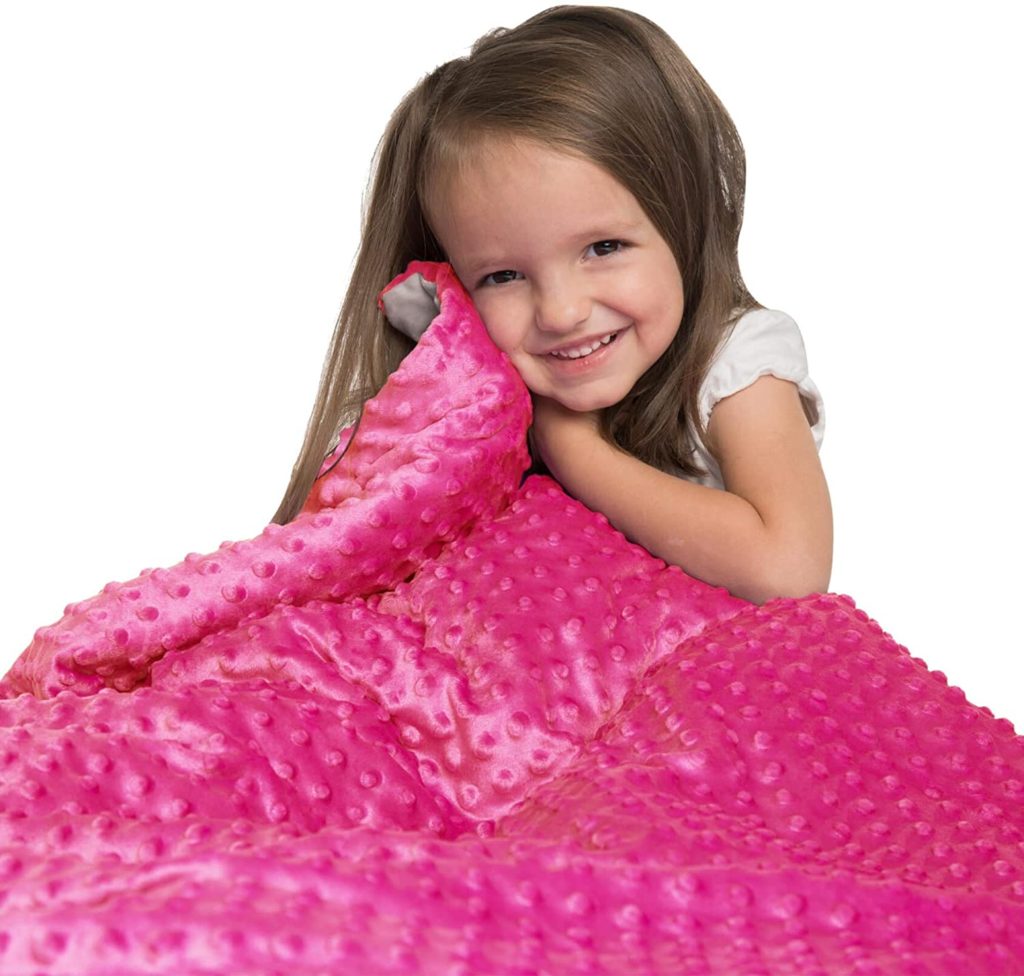 Super Soft 5 Lbs Weighted Blanket for Kids with Removable Cover
100% Cotton Weighted Blanket With Minky Cover

9 LAYERS KIDS WEIGHTED BLANKET AND REMOVABLE COVER – The Hazli kids Weighted Blanket 5 pounds are made of 100% breathable cotton beautifully enclosed in a soft removable minky cover. It is the perfect toddler weighted blanket measuring 36″ x 48″. The 9 layers design offers the highest amount of comfort while sleeping or using it in your daily activities. Filled with premium micro glass beads it also ensures a firm and consistent pressure simulating the feeling of being hugged.

2 in 1 COMFORT SET WEIGHTED BLANKET WITH COVER – The weighted blanket for kids comes with a pre-attached cover made of super soft minky fabric with dots. The bright, beautiful weighted blanket with removable cover color makes it a great gift for any child. Easy to remove and machine washable, it helps the weighted blanket soft touching sensation preserve over time. Use the cover for cold nights during the winter and remove it during summer. To remove it, simply unzip the zipper and untie.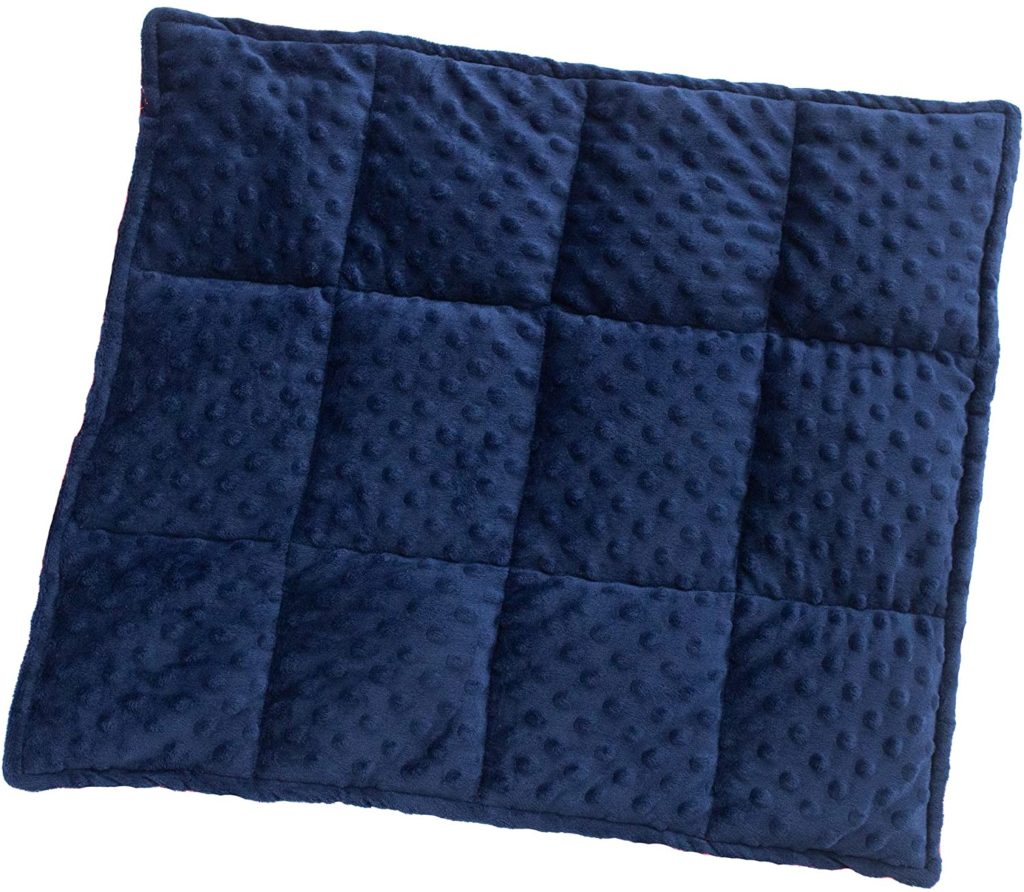 CALMING AND RELAXING – Does your child fidget and struggle to keep still in class? The relaxing pressure from this lap pad helps children feel relaxed and at ease during school. Stressful and over stimulating environments will become manageable with this weighted lap pad!

BEST FEELING LAP PAD AVAILABLE – Made specifically to be enjoyable to the touch, your child will adore the soft and smooth minky fabric, along with the pleasing dotted texture on the opposite side. Even the double stitching was made with the user in mind, as it is extra durable but not scratchy or irritating like many lap pads.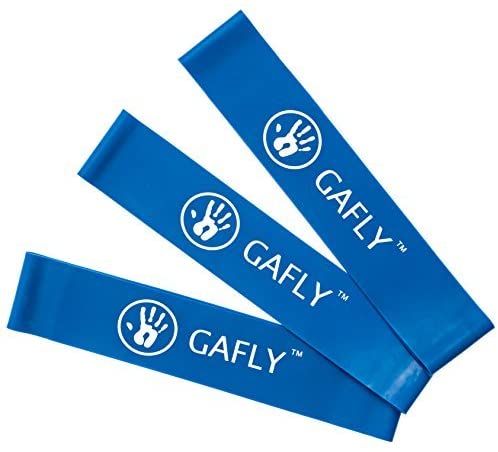 Chair Bands (3-Pack)-Fidget Resistance Chair Bands for Kids with Sensory Needs
100% SATISFACTION GUARANTEE- We stand behind our product, so if for whatever reason our don't work out for you, we will gladly return your money

✔️PROMOTES CALM AND FOCUS- Gafly Therapeutics Chair Bands help children with sensory processing issues and hyperactivity channel their focus into schoolwork and promote a sense of calm

✔️SIMPLE INSTALLATION- Chair bands are installed simply by stretching across the front two legs of any chair that is at least 10 inches wide, and can be adapted to nearly any style of chair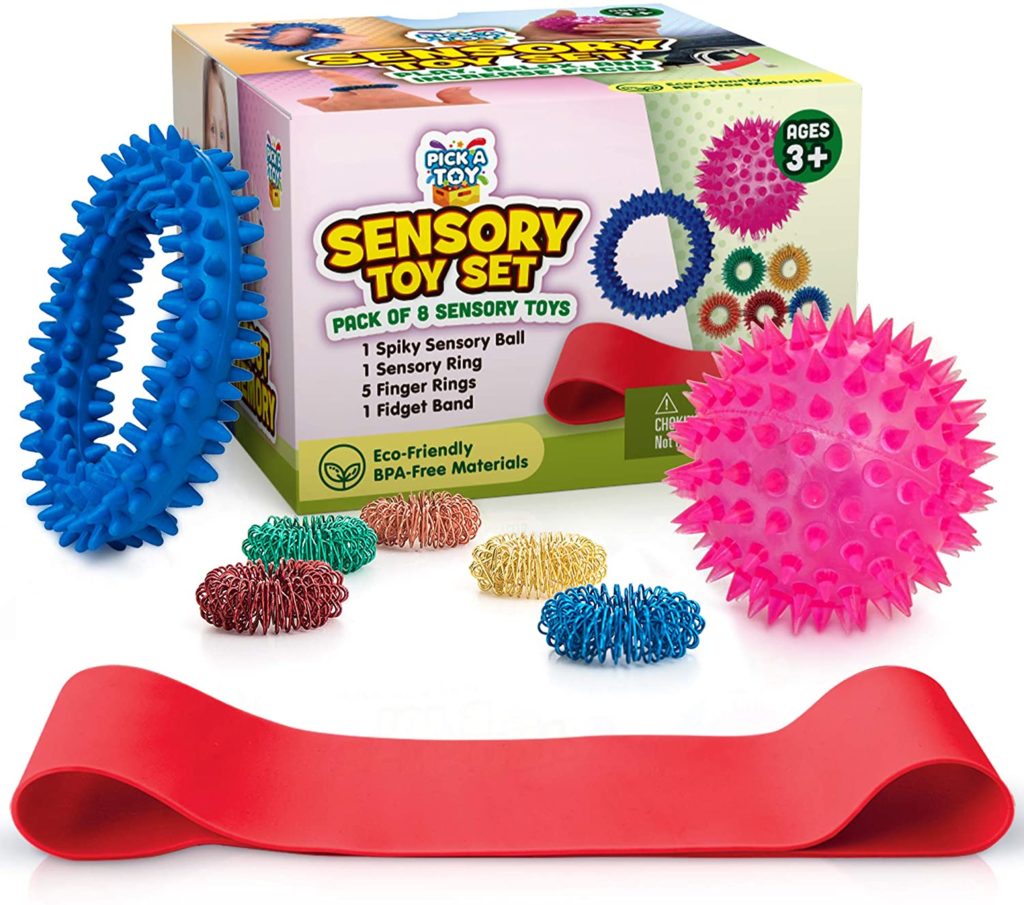 Fidget Sensory Toys for Kids and Adults
Complete Fidget Sensory Toys Set – Ideal for supporting physical and emotional needs these sensory toys for autistic children, ADD, OCD, or ADHD include 5 finger rings, spiky stress ball, flexible hand ring, and even a foot resistance band.

Tactile and Textured Stimulation – The large hand ring and stress ball both feature a soft, flexible, spiky surface that stimulates the skin on the fingers and hands, giving them something to squeeze, flex, or play with to keep hands busy.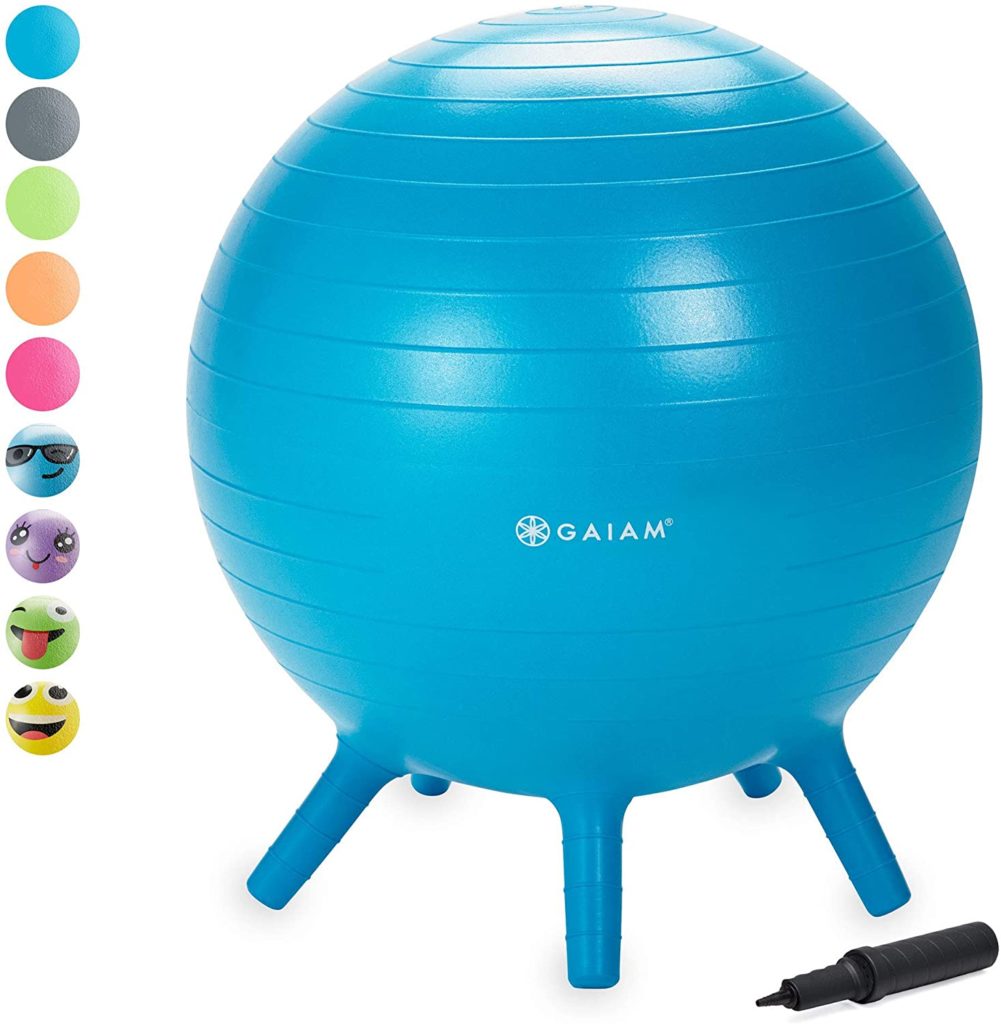 Stay-N-Play Children's Balance Ball
PERFECT SEAT FOR ACTIVE KIDS: Stay N Play Balance Ball provides a flexible seat for high energy and active kids and includes 5 soft stabilizing legs assuring the ball stays in place when not in use

PROMOTES HEALTHY POSTURE AND MIND: Encourages kids to learn, adopt and practice a healthy posture while building core strength from active sitting and play in the classroom and at home while studying or reading and during movie time or watching TV

IMPROVES FOCUS AND CONCENTRATION: Ball movements increase blood flow to the brain, helping to improve concentration and increase focus, reduce restlessness, and prevent boredom and distractions in class by keeping the body active and the mind engaged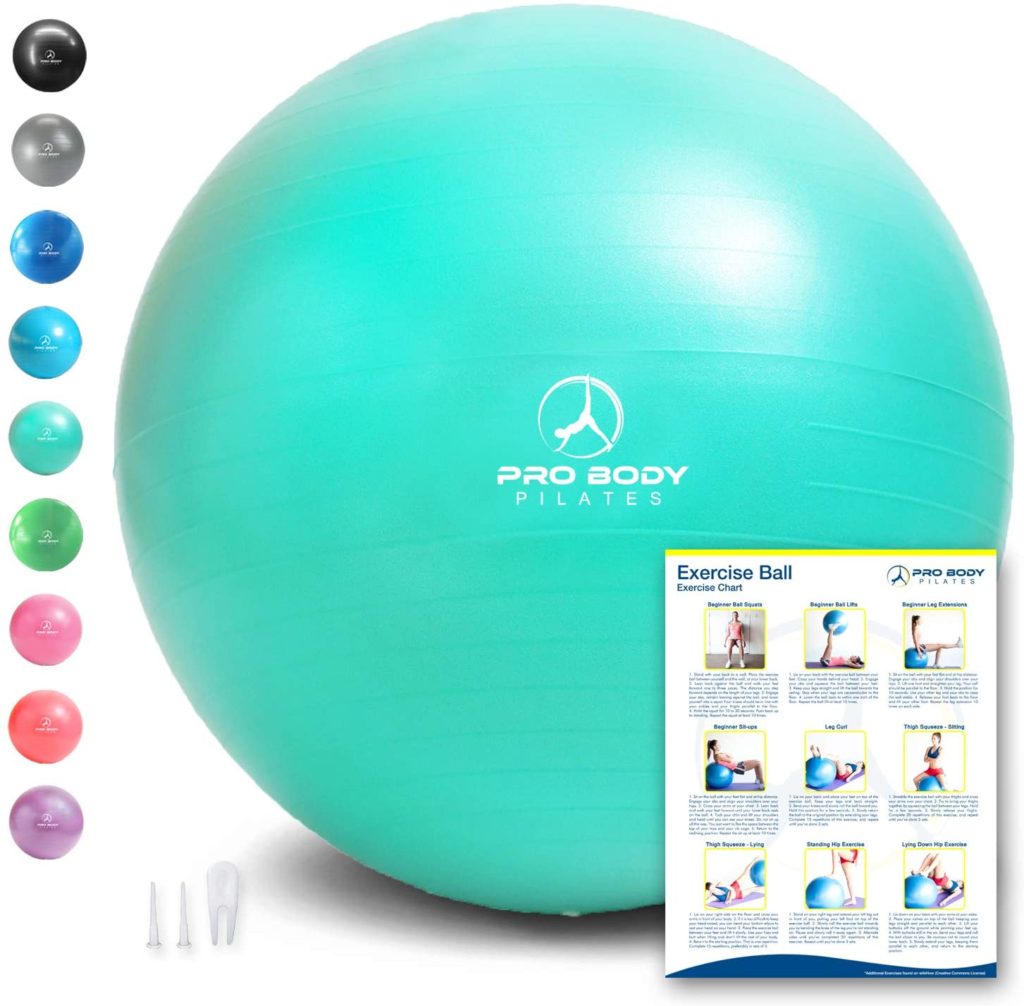 Exercise Ball - Professional Grade
PROFESSIONAL GRADE exercise balance ball. The ProBody Pilates ball is intended for core strength, balance, back rehabilitation and for toning and sculpting the upper body. The large balls are also used to aid pregnant women in delivery.

INCLUDES ACCESS TO STABILITY BALL EXERCISES. The Swiss ball helps to focus on thighs, butt, ab workouts, pelvic floor, balancing, and other specific muscle targets and aerobic and gymnastic exercises. Use big sizes to remain active at work or home when used as a seat.  Can choose the option with a ball pump.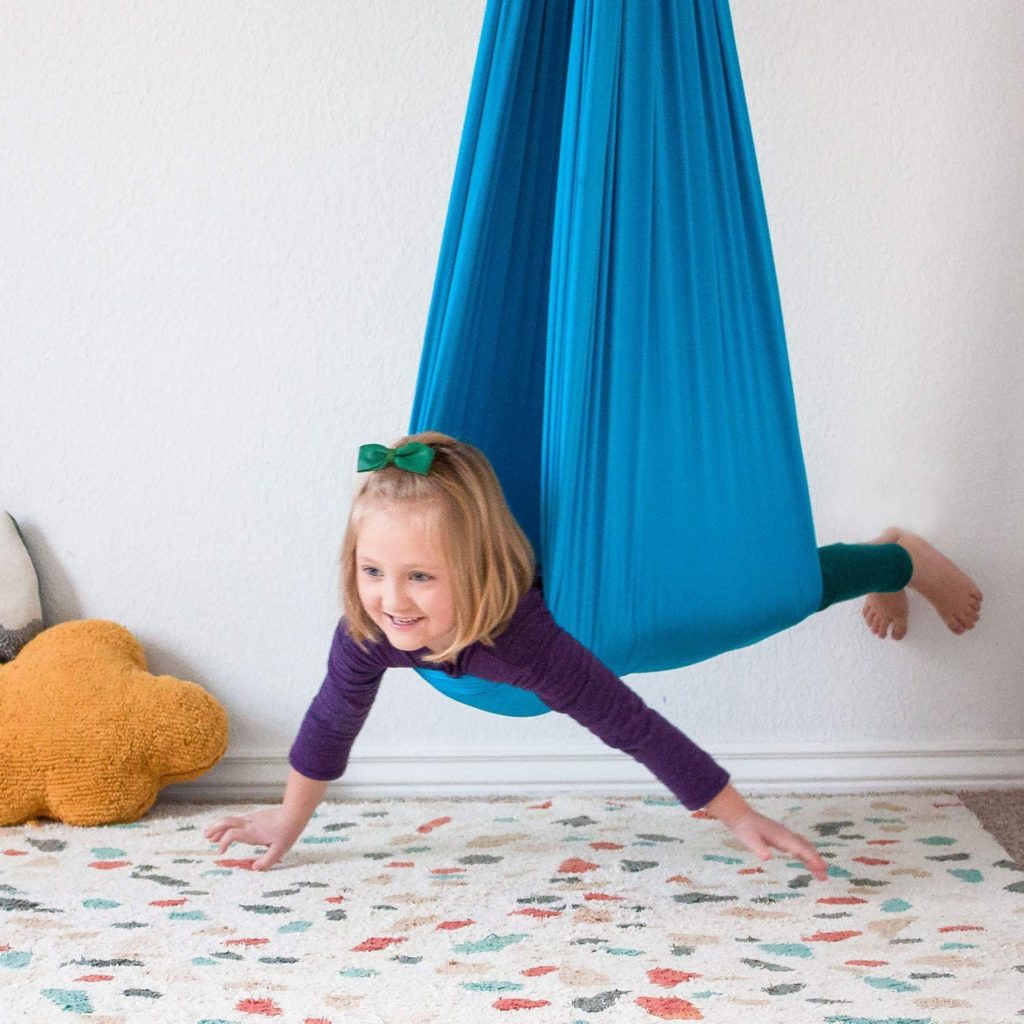 Harkla Indoor Therapy Swing for Kid
A RELAXING PLACE FOR YOUR CHILD TO HANG: Harkla's indoor swing chair for kids will be your child's new go-to place to calm down. We've designed the cocoon chair for fun and sensory input.

ALL HARDWARE NEEDED FOR AN EASY SET UP: Your child will want to get started with playtime as soon as their new swing arrives. That's why every purchase of a cocoon swing chair includes $50 in hardware at no extra cost to you! Along with the sensory hammock, each package includes two carabiners, a daisy chain, a figure-8 descender, and a ceiling hook at no extra cost to you. Get started in a sensory swing without a single trip to the hardware store.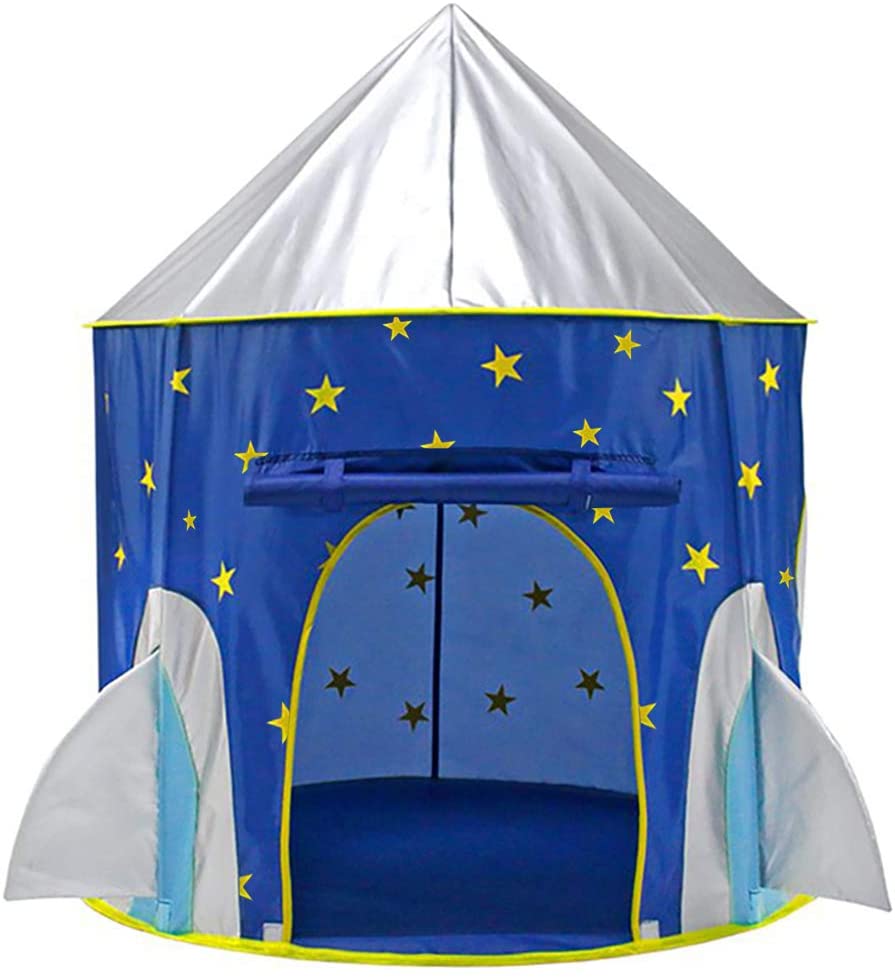 Magictent Rocket Ship Play Tent
【Creative Kids Play Tent】With the shape of spaceship filled with stars, the boys tent can give your kids a fun outer space toys. There are two mesh windows for ventilation in the two sides of the rocket tent. They can also keep insects away from the space house. The interior of the kids playhouse is spacious and comfortable. And kids can take an interesting adventure in the kids play house.

【Easy to Assemble and Fold up】This kids tents are easy to assemble and take down and then fold back up to put away into a small carry bag after playing. There is an instruction in the portable bag, you can read and follow the instruction to assemble or fold up the play room. This castle tent is the best gift Idea for kids age 3 years old and up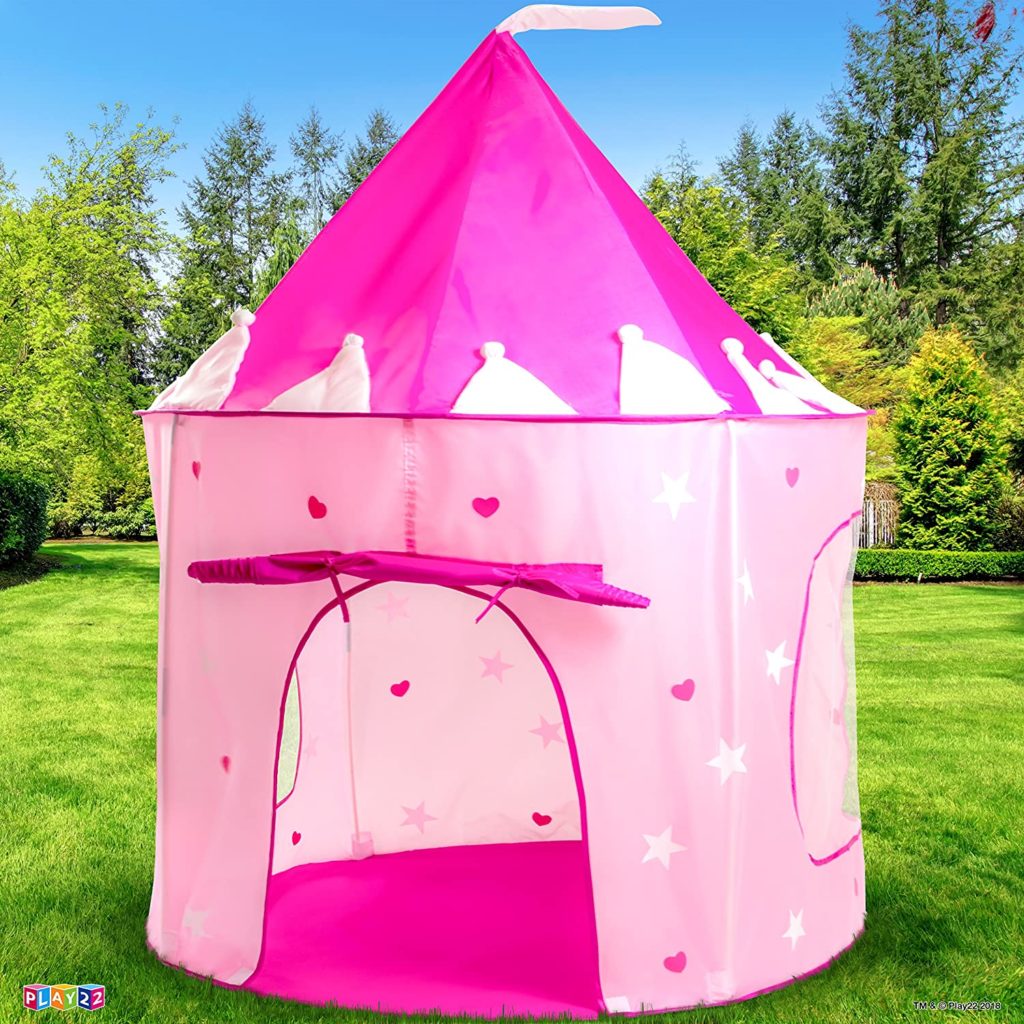 Play Tent Princess Castle
Children's play tent has two side windows for ventilation and a front roll up door – take it anywhere – includes convenient zipper carrying case

Play tent for kids indoor tent and for outdoor use – fun to play & sleep – suitable 2- 3 children inside – easy to assemble and clean – adult assembly is required
Hide N Side 6ft Crawl Through Play Tunnel
ULTRA DURABLE AND LIGHTWEIGHT: Hide N Side Premium collapsible Tunnels are made with the highest quality 190T soft polyester fabric and thick steel wiring, assuring your kids or dogs a SAFE, LONG LASTING, and ENJOYABLE play experience. Passes all CPSC toy safety standards.

EASY TWIST LOCKS: Make for a fast and easy experience opening and closing your foldable tunnel. Skip the frustration of trying to tie the 2 ends with one hand, while holding the giant tunnels together with your other hand.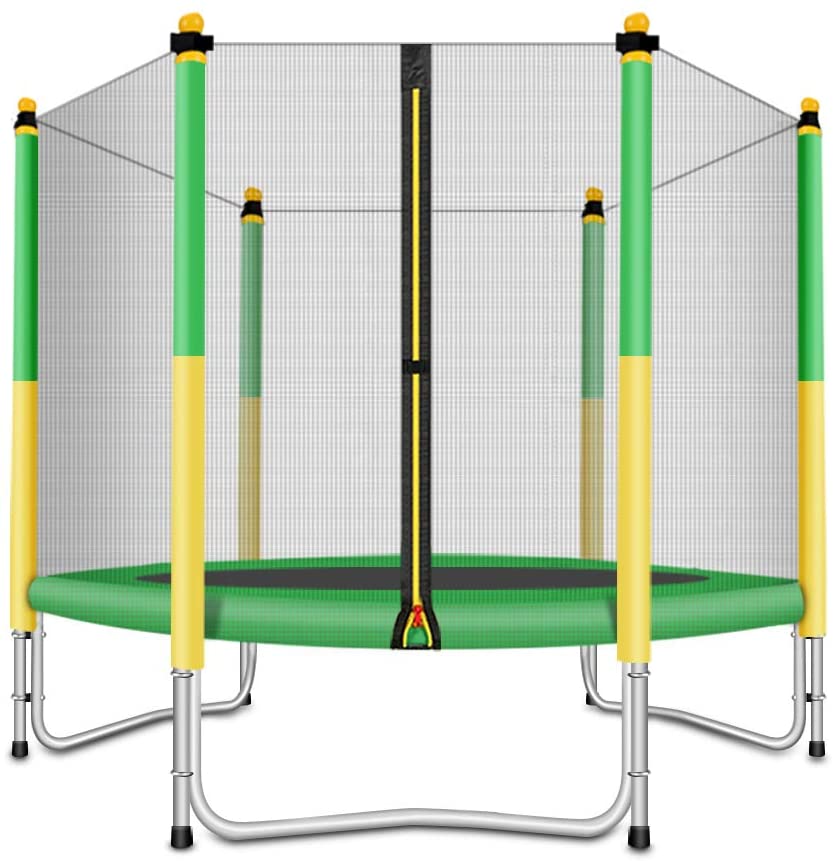 Fashionsport OUTFITTERS Trampoline with Safety Enclosure
5FT diameter trampoline with safety enclosure

You can use this trampoline both indoor and outoor

With rust resistant steel 3 legs for stability

Not too heavy to move around the rooms or the yard. If it rains, you can easily move it inside.

Easy set up – This trampoline is extremely easy to put together. It comes with all the tools needed to assemble.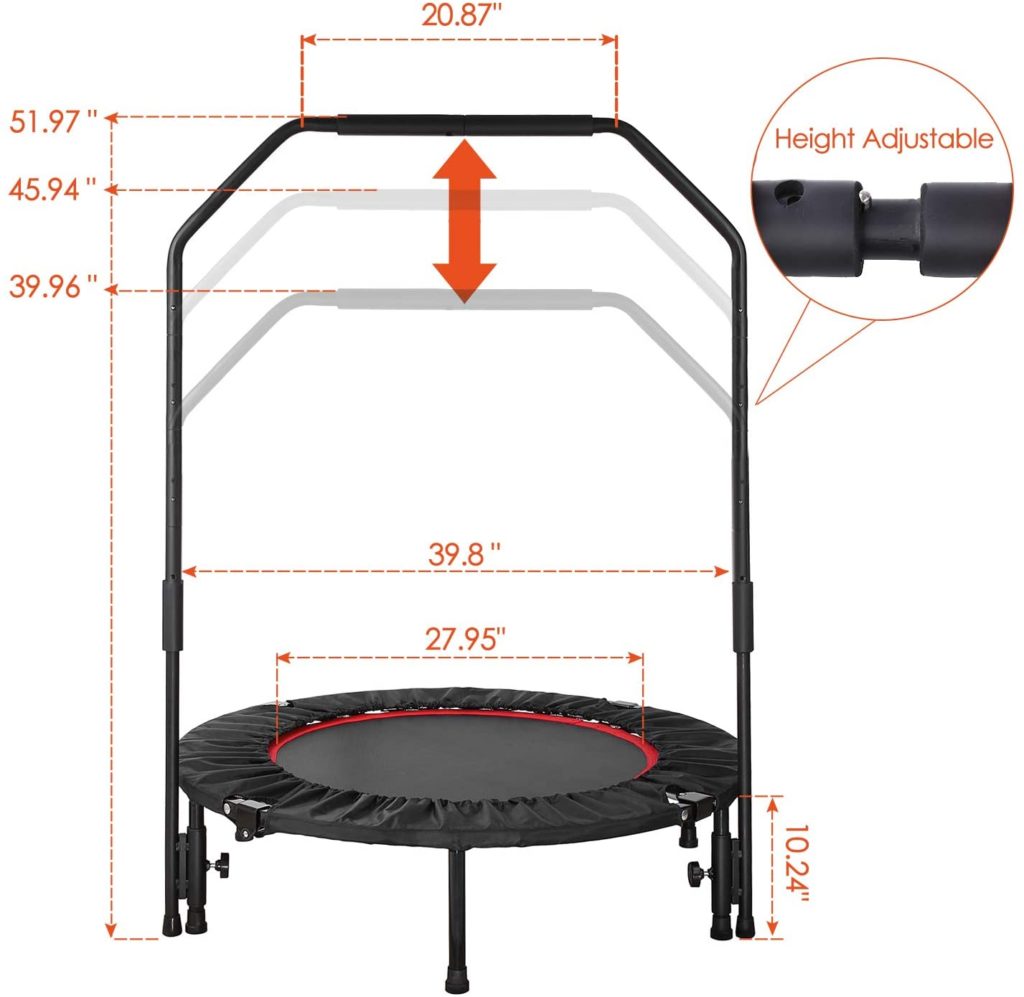 GARTIO 40" Exercise Trampoline
🏃HIGH QUALITY: Exercise trampoline is made of high quality steel pipe and pp elastic cloth, which is durable and not easy to deform. The elastic cloth covers the spring in all directions to avoid injury to the foot. The trampoline adopts a drum spring that is more elastic and less prone to rupture than the webbing. High quality stretch fabrics and springs allow our trampolines to support up to 330 lbs to meet the sporting needs of most people.

🏃SILENT BOUNCE: There are six non-slip soft rubber pads on the leg of the trampoline, which can absorb most of the sound and reduce the noise generated by the violent beating, so that you can be a quiet jumper in sports.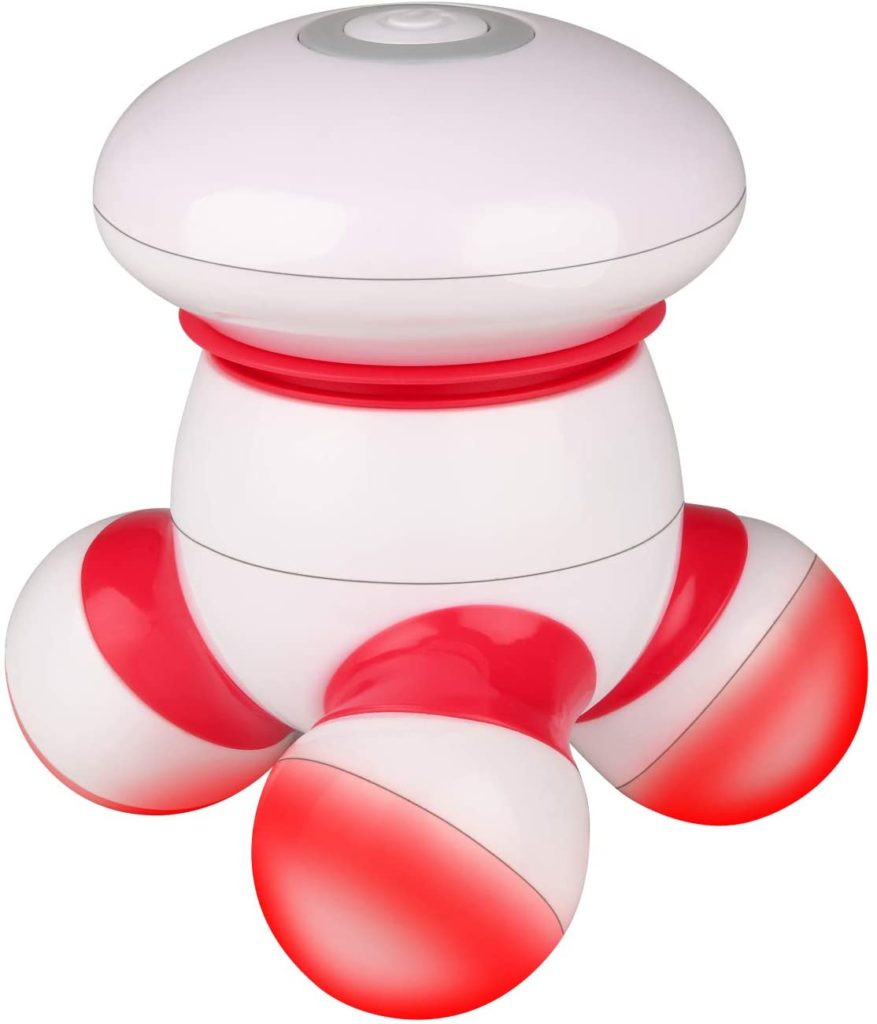 With three prongs which are excellent to massage legs, hands, shoulders, neck, etc.

Very Quiet & Easy to Use – This portable hand massager device is very quiet and effective. One turn on/off switch design, easy to use.

Perfect Design – The mini electric body massager is small and lightweight, very handy for small muscle aches and pains when you don't have time for a total massage. Small enough so you can take it with you on trips.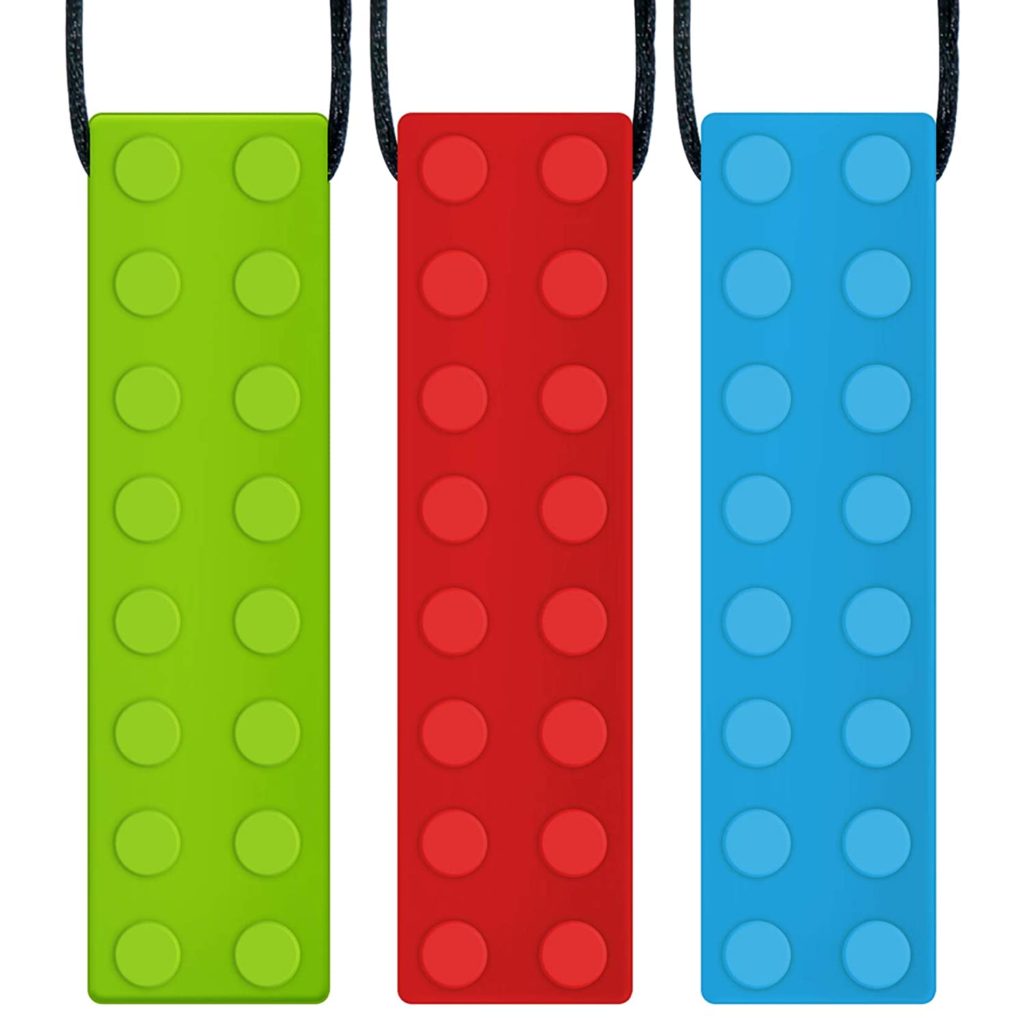 Panny & Mody Sensory Chew Necklace Pendant
SAFE AND NON-TOXIC – Our Sensory chew necklace for kids are sourced from within Australia, natural and green. 100% Certified food grade silicone and nylon cord,without taste and odor,non-toxic BPA free, PVC, phthalates, cadmium. The durable chew stick come with breakaway clasps for additional safety.

3 in 1 VALUE PACK – Includes 3 different colored chewing pendant necklaces. Not too hard and not too soft, all necklaces come in medium hardness so they feel just right! Now made with an improved, tougher formula for longer lasting chews!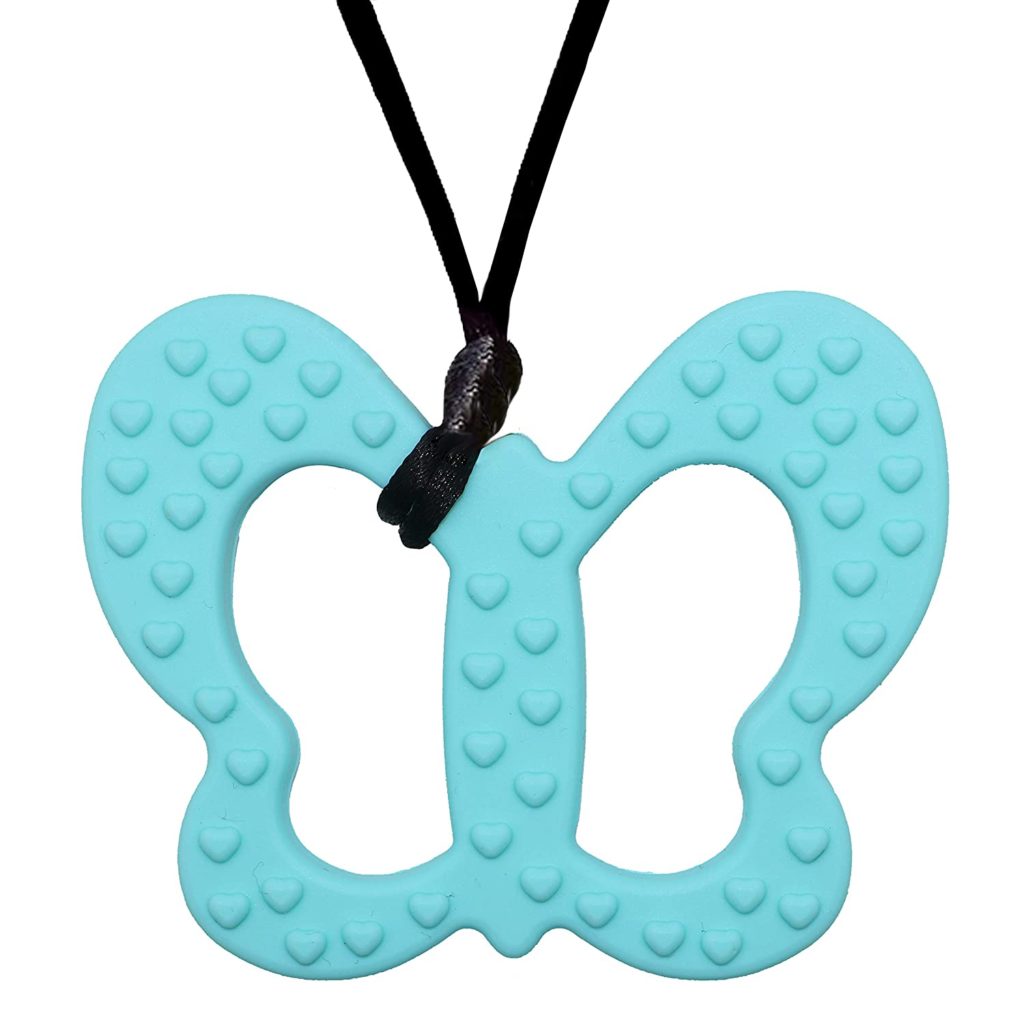 Sensory Oral Motor Aide Chew Necklace
★ SAFE MATERIAL – Food grade silicone teething pendant necklace, BPA free, phthalate free, lead free.

★ DISCREET AND STYLISH DESIGN – Breakaway clasp for safety, easy to bend, easy to grab, not stuck in throat, resistant to bites don't fade. New cute style teether toys, attractive to kids.

★ EASY TO CLEAN – Oral Sensory necklace is easy to clean with just water, dishwasher. Freezer safe, A Best Baby Shower Gift.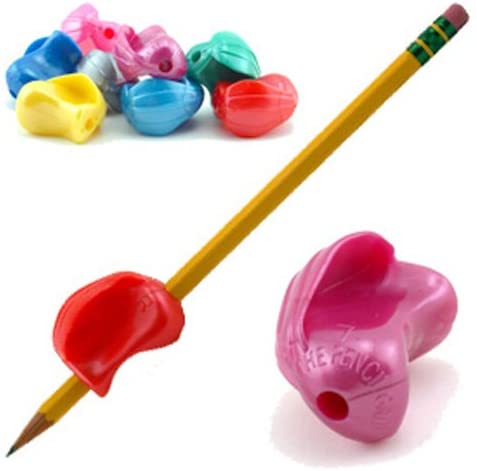 The Pencil Grip Crossover Grip Ergonomic Writing Aid
Wings" hold fingers in place and stop them from crossing over

Great for Righties & Lefties

Gently places fingers in the proper position for gripping

Designed by doctors, tested by kids, approved by parents

Fits on pencils, pens, crayons & many drawing and writing tools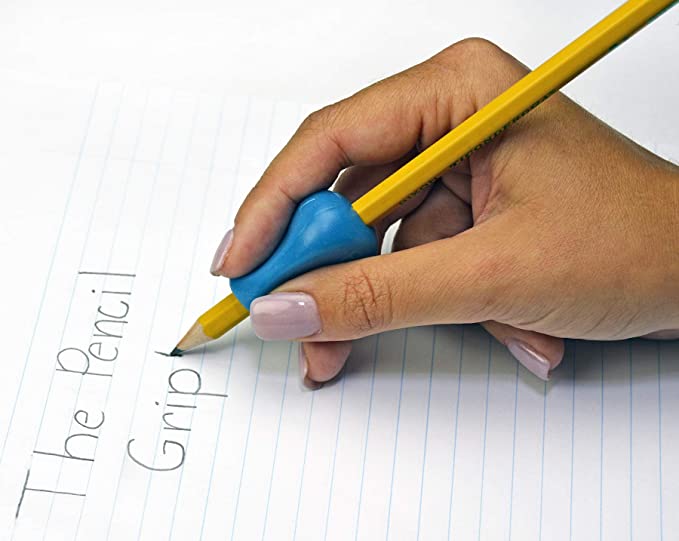 Pencil Grip Original Universal Ergonomic Writing Aid
Benefits Adults & Children, Righties & Lefties

#1 Grip recommended by therapists to help kids write

Arthritis Foundation recommended as "easy" and "comfortable"

Fits on pencils, pens, crayons & many drawing and writing tools

The original grip that continues to set the standard; Designed by doctors, tested by kids, approved by parents