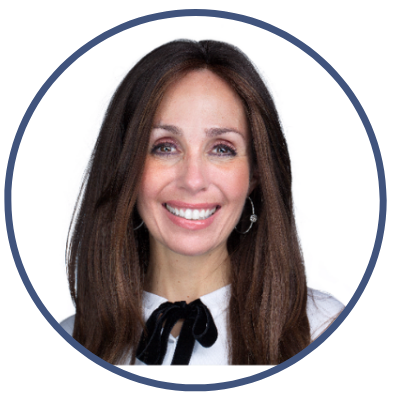 Occupational Therapist & IncredAbilities Founder
IncredAbilities is a team of expert therapists led by Ricki Dembitzer. Ricki has over 20 years' of experience as a pediatric occupational therapist and is passionate about creating a truly comprehensive family/child approach. Ricki was awarded a Master's in Occupational Therapy with Honors alongside a BS in Health Science from Touro College in 2000. In addition she holds a BS in Psychology from Wayne State University in Detroit, MI. She uses her years of clinical expertise and intuition along with standardized testing and observation with extensive parental input to really assess the child and get to the root of the problem. She believes in using a neurodevelopental approach combining both bottom up and top down methods to ensure the child's success at reaching their goals. Her skills are focused on Sensory integration, Reflex integration (RMTI and MNRI), Visual deficits and challenges as well as an array of other programs that maximize her clients potentials and improve their motor and cognitive skills. She is goal oriented and driven to offer the highest of clinical care and expertise. 
"To say Ricki chose the right name for her practice, would already say it all. But I'll add to that. IncredAbilities Therapy is run by the incredible Ricki Dembitzer who designs a custom approach for each client based on the clients personal needs. She's super tuned in to what's going on and what needs to be done to get the clients to meet their goals, it's just incredible!"
- Mrs. Z
"Ricki's approach to therapy is highly successful. She possesses a rare combination of expertise, skill, and a wide range of methodology that focuses on the "whole child". She is always a step ahead on the latest research and developments to better meet the needs of her clients in a way that is "tailor made for each individual child. We experienced unbelievable and long lasting results, within a relatively short time frame. I have recommended Ricki to many others who have shared the same experience at her center!"
- S. H.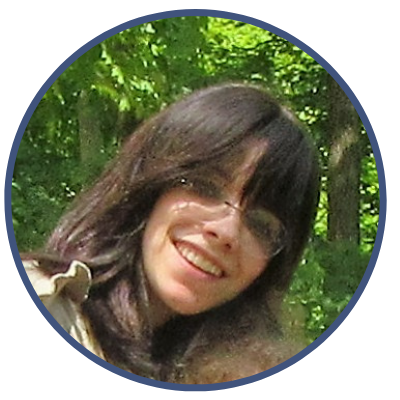 Rivka Roberts, MS, OTR has been practicing OT for the past 10 years. She has received advanced training in reflex integration and sensory integration and is certified in Therapeutic Listening. Rivka graduated from Kean University with a masters in Occupational Therapy. She practiced school-based therapy in public school general education and with children with special needs and OT in early intervention. She has worked closely with classroom staff and parents to help children with physical, social, emotional, academic, and behavioral difficulties.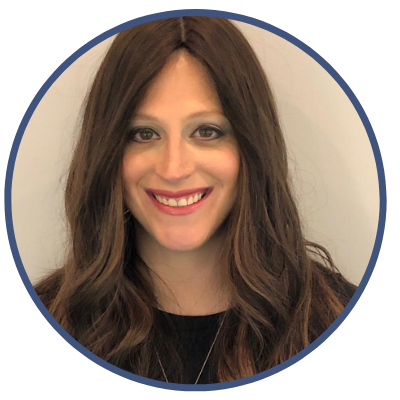 Chaya Kohn, MS OTR, is an occupational therapist at IncredAbilities and is known for her common sense approach and practical thinking. She specializes in children who exhibit deficits in sensory processing. Chaya is passionate about family-centered therapy and collaborates with families to bring therapy activities into daily routines. Chaya has a warm, engaging personality which helps her get the very best from her clients.
Chaya graduated Magna cum laude in 2006 from Touro College of Health Sciences with a Bachelor of Science and a Master of Science in Occupational Therapy. Chaya has practiced in Israel, New York, and New Jersey as a school-based therapist with a focus on children with Pervasive Developmental Disorder (PDD) on the autism spectrum, and Sensory Processing Disorder (SPD).
Chaya has received training in Reflex Integration, including Masgutova Neurosensorimotor Reflex Integration (MNRI), Sensory Integration, Handwriting Without Tears, Wilbarger's Deep Pressure Proprioceptive Technique (DPPT) and DIR training to implement Stanley Greenspan's Floortime model.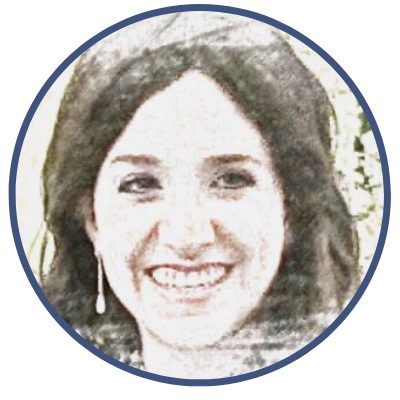 Zahava Laskin, MS,OTR graduated from Salus University with a masters in Occupational Therapy in 2015. She has worked in the school system and outpatient clinics treating both children and adults. She has experience treating individuals with visual, sensory, and fine motor delays amongst typically developing and special needs children. Zahava has received advanced training in reflex integration and sensory integration which she implements in her treatment sessions. Additionally, she is trained in Handwriting without Tears and the Nurtured Heart Approach as a means to reach every child in a meaningful way. Zahava's warm and caring personality helps children feel confident and comfortable throughout the intervention process. Her goal is to maximize each client's potential by using a goal oriented, multi-sensory, and collaborative approach.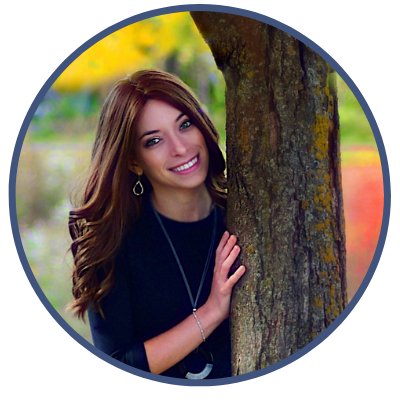 Becca is an occupational therapist who places a strong focus on sensory and reflex integration, as well as visual perception, visual motor, and coordination. She uses her warm personality to connect with each child, and also loves to utilize fun and games while hand-tailoring each session to reach the child's individual goals. Becca is passionate about helping children to learn new skills, thrive, and to feel confident and proud of their successes.
Becca has previous experience in a private practice pediatric clinic, as well as in hospital-based acute care with both adults and children. She also has advanced training in MNRI reflex integration.
Becca earned a master's degree in occupational therapy from Towson University in Baltimore, MD, and is a member of Pi Theta Epsilon Occupational Therapy Honors Society. She additionally graduated Summa Cum Laude with a bachelor's degree in psychology from Wayne State University in Detroit, MI.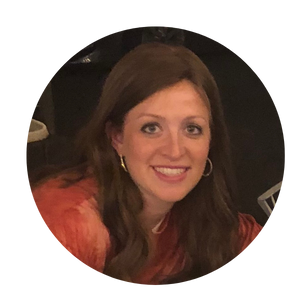 Yehudis Besser, MS, OTR/L
Occupational Therapist
Yehudis Besser MS, OTR/L is an Occupational Therapist working as a part of the fantastic team at IncredAbilities. Yehudis graduated from Salus University with a master's degree in Occupational Therapy. She received the Summa Cum Laude award for superior academic achievement. Yehudis has worked in multiple pediatric settings including schools, clinics, and private practice. She received training in Masgutova Neurosensorimotor Reflex Integration, Sensory Integration, Therapeutic Listening, Wilbarger Brushing Protocol, and Handwriting Without Tears.  Yehudis has treated numerous individuals exhibiting Autism Spectrum Disorder, Sensory Processing Disorder, and Neurodevelopmental disorders, ranging from preschool children to young adults. 
Yehudis uses a holistic approach, as she focuses on each individual's environmental, emotional, physical, and developmental backgrounds. She is known for her warmth, creativity, and positive energy, as she connects with each child in order to help them achieve their fullest potential.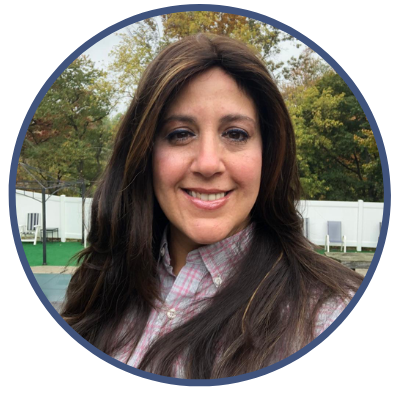 Pamela Krumholtz graduated from Long Island University with a Master's Degree in Physical Therapy and has been practicing for 26 years. She has a range of experience including adult and sports therapy, NICU and pediatrics. Over the years she has treated many syndromes including Down's Syndrome, Fragile X, Familial Dysautonomia, Chromosome abnormalities, Failure to Thrive, IUGR, Kubaki Syndrome, Rhetts Syndrome, PVD, Prematurity, HPLHS, Tetrology of Felot, Cerebral Palsy, stroke, Meningitis, Autism, and developmental delays.
Pam has an NDT and sensory background. She studied and worked with MNRI reflexes which include stress and PTSD for children and adults. Her love for her patients and individual attention is second to none and her communication with them, their parents and team is highly credited. Pam has worked with Ricki for 18 years as a team, developing individual goals and treatment plans. Pam works at IncredAbilities for both the pediatrics and adult population.
Speech-Language Pathologist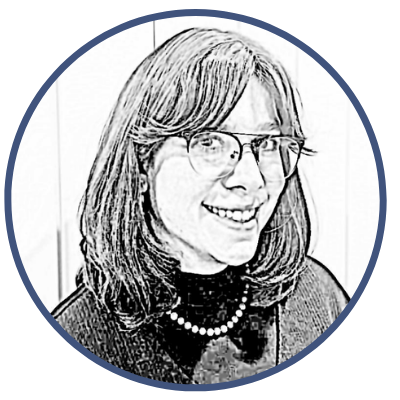 Speech Language PathologistTherapist
Miriam Tiefenbrunn MA CCC-SLP is a speech-language pathologist at IncredAbilities. She also works in the field of Early Intervention in Orange County. Miriam focuses on pediatric feeding, speech and language development in newborns through adolescents. She teaches children to identify and produce clear speech (articulation) as well as to comprehend auditory and written information. She believes that a child's processing skills are the key to their success in education. Working on a holistic level, Miriam incorporates multisensory learning into every session. She specializes in improving feeding skills of nursing infants, drooling toddlers and picky eaters. Miriam is passionate about helping families understand the source of their child's difficulty and she works together with them to implement lasting changes.
Miriam received her BS from Charter Oak State College with honors. She graduated from the University of Cincinnati with her MA through the Testing and Training International program while living in Israel. Miriam completed all of her clinical practicums under the guidance of top American specialists working in private practice in Israel. She has additional training in MNRI Oral Facial Reflex Integration, Talk Tools Oral Motor and Feeding Therapy, and Sounds in Motion.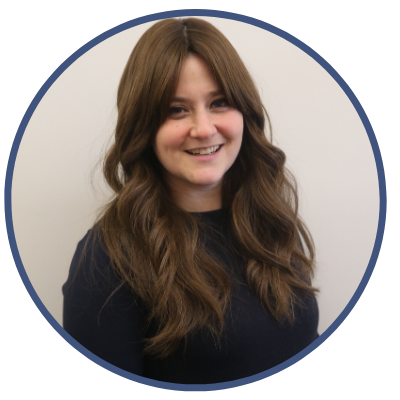 Sara Kagan Ms Ed NCSP is a psychologist at IncredAbilities. Sara is perceptive, positive and encouraging. She treats children between the ages of four and thirteen who have social and emotional concerns and specializes in social groups and social skill improvement as well as parent training. Sara's training in school intervention and parenting supports her in working alongside parents and educators to help her clients. Having Sara as part of our team allows us to incorporate the psychological and social/emotional aspects of the child and family to really give a comprehensive approach.
Sara is trained in the Nurtured Heart method and is Level 1 Certified in Sensorimotor Therapy. She also works at Amudim Community Resources, where she undertakes case management and delivers workshops on safety and emotional health to support Amudim's education and prevention efforts.
Call IncredAbilities today and take the first steps towards achieving incredible results!